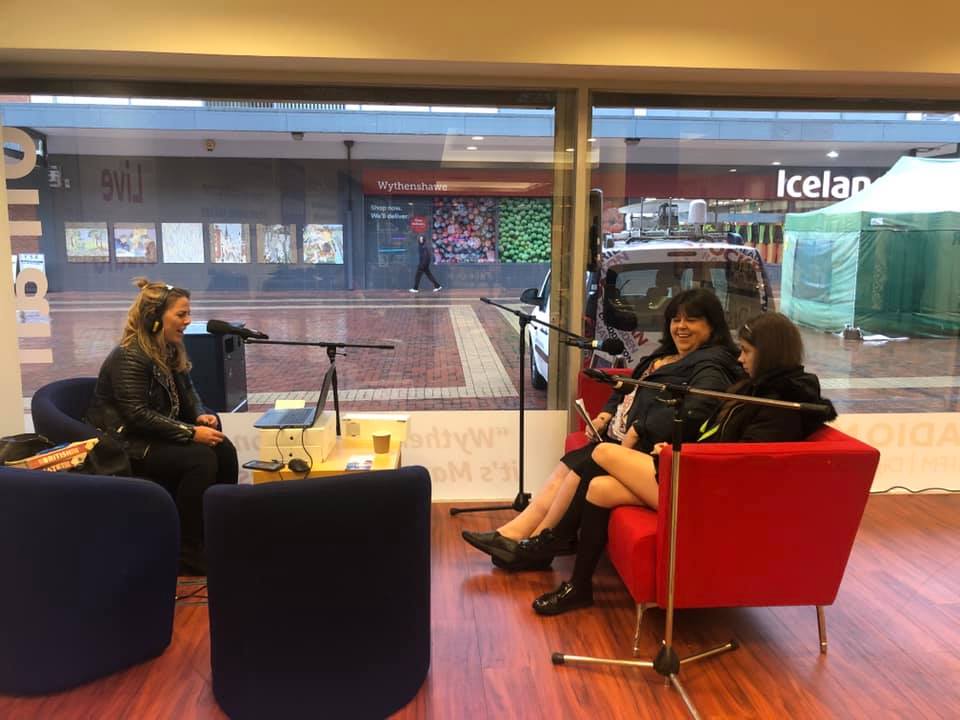 A brand new group set up to support young people affected by bereavement in Wythenshawe made the news when it was featured on BBC Radio Manchester.
Gaynor Jackson from Benchill, who established Bereavement 4 Kids was interviewed live on the breakfast programme where she talked about the new weekly group that meets from 4pm to 5.30pm every Monday afternoon at Benchill Community Centre in Wythenshawe.
The group was established by Gaynor for children who have suffered the loss of a loved one. Gaynor was encouraged and supported to set up the group by Forever Manchester's Community Builder Vikki Snowden as part of her ongoing work in the area.
As a result, Gaynor recognised a need and planned the development of the group and, along with Vikki's support and assistance, received a £250 Cash 4 Graft award from Forever Manchester to purchase necessary equipment and refreshments.
When Gaynor lost her husband, she felt like there was no support for her children. This inspired her to create a group where children and adults sharing similar experiences could come together to do an array of activities aimed at helping them to deal with their loss.
Gaynor said "We met Vikki from Forever Manchester, we had a few chats and organised a couple of activities such as an Easter Hunt and a Bingo & Breakfast in the Community event. We got a good bond going and came up with the idea of the Bereavement Group for local families affected by the loss of a loved one."
Forever Manchester's Community Builder Vikki Snowden said "Bereavement 4 Kids is great example of what can be achieved with just with a little bit of encouragement and support".
Notes:
Forever Manchester is the only charity that raises money to fund and support community activity across Greater Manchester.
If you live or work in Greater Manchester, Forever Manchester will have funded a community group or local project within a mile of where your home or place of work.